During the recent winter break I got introduced by some younger family members to Clash of Clans and Boom Beach, which are strategy games you can play on your ipad or other devices. You make investment decisions for defense and attack infrastructure as well as infrastructure to extract resources. For example, in Boom Beach (see figure below) you occupy an island and use gold and wood resources to build and support your army (to attack island of other players and rob their resources). There is a saw mill that generate construction material and it will not reduce the amount of forest on the island. In fact, if you have collected sufficient gold from the unlimited gold resource, you can increase the capacity of the saw mill which will not affect the amount of trees on the landscape.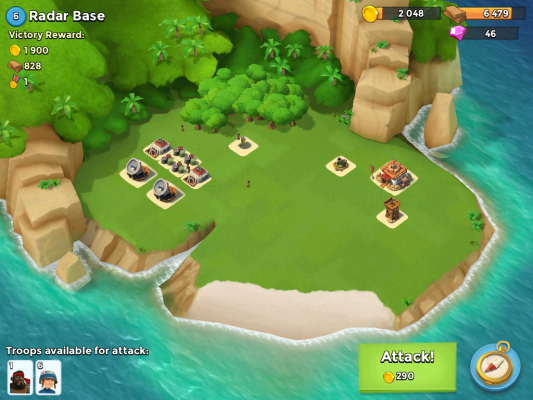 So we can conclude that the game has no relevant renewable (let along non-renewable) resource dynamics. Just invest in better technology to extract the resources and everything will be fine. Why do I bother about this? I don't want to spoil the game. In fact, the games are entertaining and addictive, which is exactly why millions of people play these games. But the lack of relevant resource dynamics affect the perception of people on how to solve resource problems. I understand that it might be more challenging to develop a game with limited resources to attract millions of players (everyone wants to grow their army to stay in the game). On the other hand, it is like assuming gravity does not exist for the convenience of the game dynamics.
It might be an interesting challenge for the gaming industry to try to capture relevant resource dynamics such that people learn not only to develop complex strategies to combat other armies but also derive a better understanding of the complex dynamics of short term benefits of resource extraction and long term consequences of a livable planet.